To improve the quality of our schools, we ask that all Harvard CUSD 50 students, staff, and families complete the 5Essentials Survey. As we implement our Strategic Plan, it is essential that we gather feedback from all members of the district.
For parents, the 5Essentials Survey should not take more than 10-20 minutes of your time. You will need a working email address to fill out the survey. The survey closes on March 31, 2023.
5Essentials Survey for Students (Students will complete the survey at school)
Why is 5Essentials important? This allows us to continue to improve for our staff, students, and parents!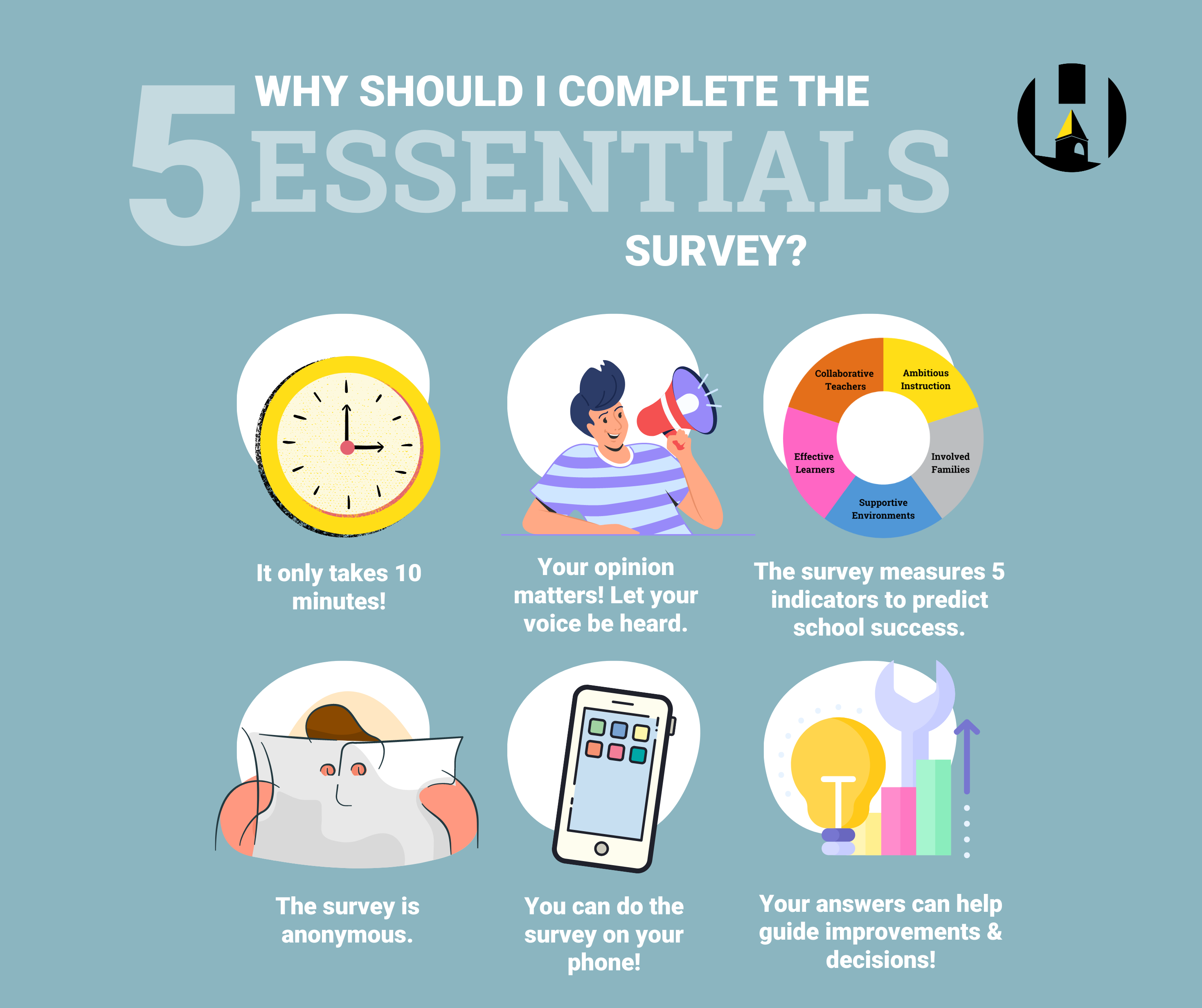 Para mejorar la calidad de nuestras escuelas, pedimos que todos los estudiantes, el personal y las familias de Harvard CUSD 50 completen la Encuesta "5 Esenciales". A medida que implementamos nuestro Plan Estratégico, es esencial que recopilemos sugerencias de todos los miembros del distrito.
Para los padres, la Encuesta "5 Esenciales" no debería tomar más de 10 - 20 minutos de su tiempo. Necesitará una dirección de correo electrónico que funcione para completar la encuesta. La encuestas el 31 de marzo de 2023.
Encuesta 5 Esenciales para estudiantes (los estudiantes completaran la encuesta en la escuela)
¿ Por qué es importante la encuesta "5 esenciales"? ¡Esto nos permite continuar mejorando para nuestro personal, estudiantes, y padres!