REACH Summer Camp
REACH Summer Camp is an enrichment program for CUSD 50 students. Campers will enjoy a variety of activities, including indoor and outdoor activities, extended learning and special interest activities/projects, field trips, and on-site special events. Our goal is to provide an engaging and safe environment that focuses on fun, exploration, friendship, and team building. COVID-19 health and safety protocols will be followed during REACH Summer Camp.
For more information and to register, please click here!
El Campamento de Verano REACH es un programa de enriquecimiento para los estudiantes de CUSD 50. Los campistas disfrutarán de una variedad de actividades, que incluyen actividades en el interior y al aire libre, aprendizaje extendido y actividades / proyectos de interés especial, excursiones y eventos especiales en el lugar. Nuestro objetivo es proporcionar un entorno atractivo y seguro que se centre en la diversión, la exploración, la amistad y la formación de equipos. Se seguirán los protocolos de salud y seguridad de COVID-19 durante el campamento de verano REACH.
Para obtener más información y registrarse, haga clic aquí.
To learn about other summer activity offerings, please visit our Summer Activities-2021 page.
Para conocer otras ofertas de actividades de verano, visite nuestra página Actividades de verano-2021.
REACH Program Handbook – Spanish
Recreation
Enrichment
Academics
Community
Health & Wellness
REACH is Harvard CUSD 50's after-school program. It runs in five-week sessions throughout the school year.
The program runs Monday through Thursday beginning when school dismisses.

A daily snack is provided after school.

The program ends promptly at 5:00 p.m.

Parents/guardians can pick up their student at school or have their student bussed to a neighborhood drop-off location.

A variety of activities are offered each week, including group activities and projects, extended learning opportunities, homework assistance, and special interest activities.

Fees are $50 per student per session or $25 for direct-certified students.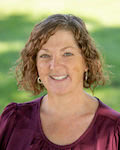 REACH Site Phone Numbers (during program hours):
Crosby Elementary – (815) 261-8235
Jefferson Elementary – (815) 261-2490
Harvard Junior High – (815) 219-9377