REACH Summer Camp
REACH is conducting a survey about REACH Summer Camp for 2021!
Tentative REACH Summer Camp information:
Who can attend?
Kindergartners through incoming 5th graders

What is REACH Summer Camp?
Structured indoor/outdoor activities; extended learning/special interest activities; theme weeks
Possible field trips and on-site special events in accordance with COVID-19 guidance (Harvard pool-if open, Diggins Library, conservation/park sites, etc.)

When is it?
Camp will run in 2-week sessions from June 7 - August 5, 2021
Monday-Thursday, 9:00 am - 3:00 pm
There will be a 1/2 day option (with a reduced fee) for children participating in summer school.

Where will REACH Summer Camp be located?
Jefferson Elementary

How does it work?
Parent/guardian drop-off and pick-up only (no bussing available)

COVID-19 Health and Safety Protocol will be followed (ie. mask-wearing, distancing, hand-washing, etc.)

What does it cost?
The APPROXIMATE fee is $125.00 per child for a 2-week session (Family discount of 10% off of each additional child registered)

Will there be food?
Grab-n-Go lunch will be available and a daily snack provided free of charge. Students may bring their own lunch/snack if they choose.
We are asking that all families please complete this survey so we can gauge interest and begin planning for this upcoming summer.
REACH Summer Camp Interest Survey
REACH Program Handbook – Spanish
Recreation
Enrichment
Academics
Community
Health & Wellness
REACH is Harvard CUSD 50's after-school program. It runs in five-week sessions throughout the school year.
The program runs Monday through Thursday beginning when school dismisses.

A daily snack is provided after school.

The program ends promptly at 5:00 p.m.

Parents/guardians can pick up their student at school or have their student bussed to a neighborhood drop-off location.

A variety of activities are offered each week, including group activities and projects, extended learning opportunities, homework assistance, and special interest activities.

Fees are $50 per student per session or $25 for direct-certified students.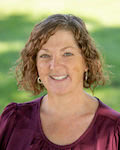 REACH Site Phone Numbers (during program hours):
Crosby Elementary – (815) 261-8235
Jefferson Elementary – (815) 261-2490
Harvard Junior High – (815) 219-9377