Summer enREACHment 2020
The REACH Program is Harvard CUSD 50's new after school program that started during the 2019-2020 school year. The program was operating at Crosby Elementary, Jefferson Elementary, and Harvard Junior High prior to the COVID-19 pandemic. Although we continue to work remotely, summer enREACHment programming offers students time to connect in the virtual environment or complete fun projects and activities at home. All summer enREACHment opportunities are available at no cost.
Live/virtual programs will be lead by Courtney Fejedelem, Director of Extended Day Programming, through a Zoom meeting link. These 30-minute sessions will focus on group activities and socialization with friends in the virtual environment.
Weekend Activity Kits are themed kits featuring a variety of activities that need little or no supplies and are designed to engage students in non-digital activities. There will be kits (folders with some supplies included) available each Thursday to pick-up at the Central Office. The kits will also be available online (no supplies included).
Enrollment & Payment Information
REACH Program Handbook – Spanish
Recreation
Enrichment
Academics
Community
Health & Wellness
REACH is Harvard CUSD 50's after-school program. It runs in five-week sessions throughout the school year.
The program runs Monday through Thursday beginning when school dismisses.

A daily snack is provided after school.

The program ends promptly at 5:00 p.m.

Parents/guardians can pick up their student at school or have their student bussed to a neighborhood drop-off location.

A variety of activities are offered each week, including group activities and projects, extended learning opportunities, homework assistance, and special interest activities.

Fees are $50 per student per session or $25 for direct-certified students.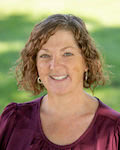 REACH Site Phone Numbers (during program hours):
Crosby Elementary – (815) 261-8235
Jefferson Elementary – (815) 261-2490
Harvard Junior High – (815) 219-9377